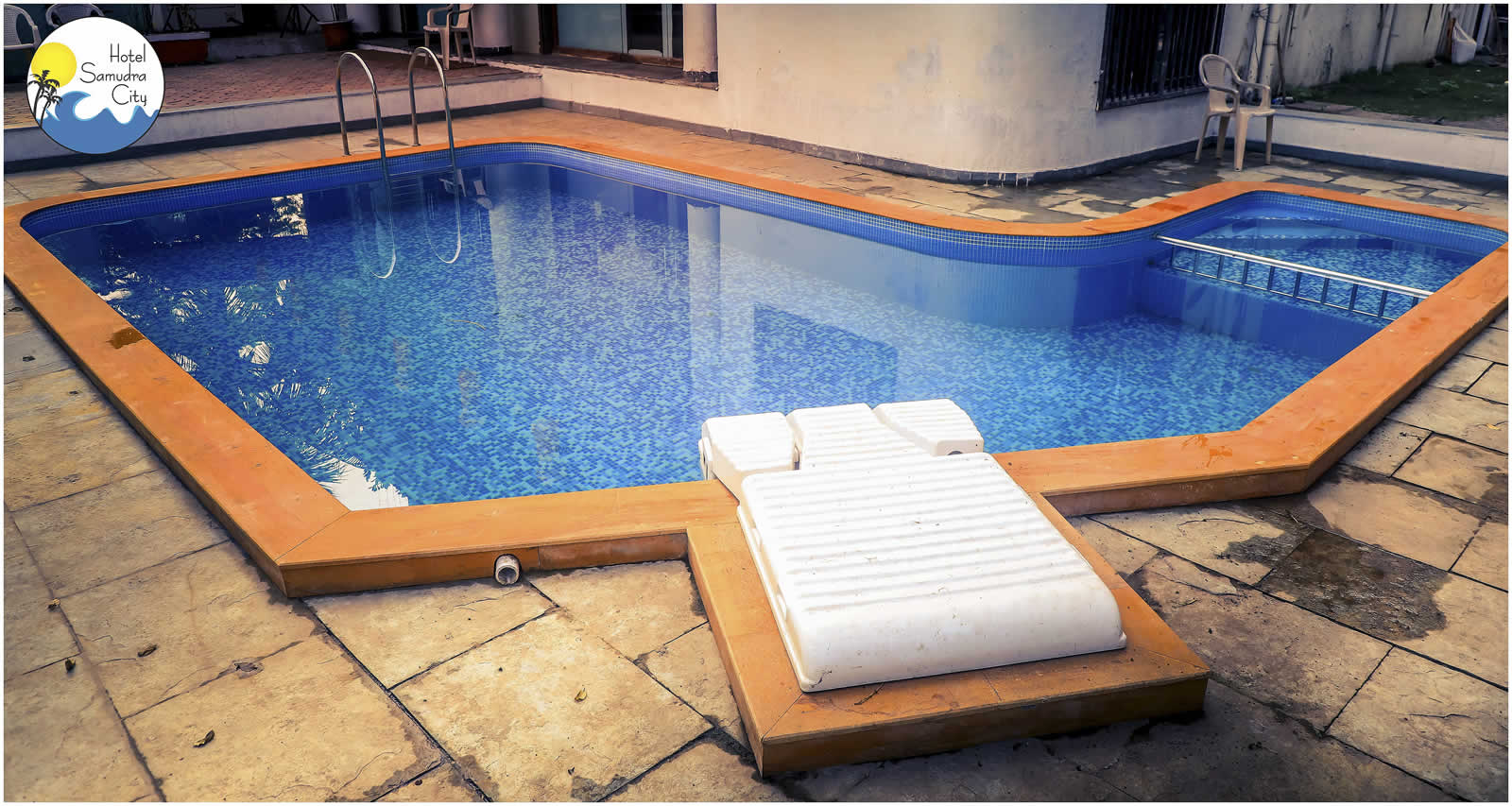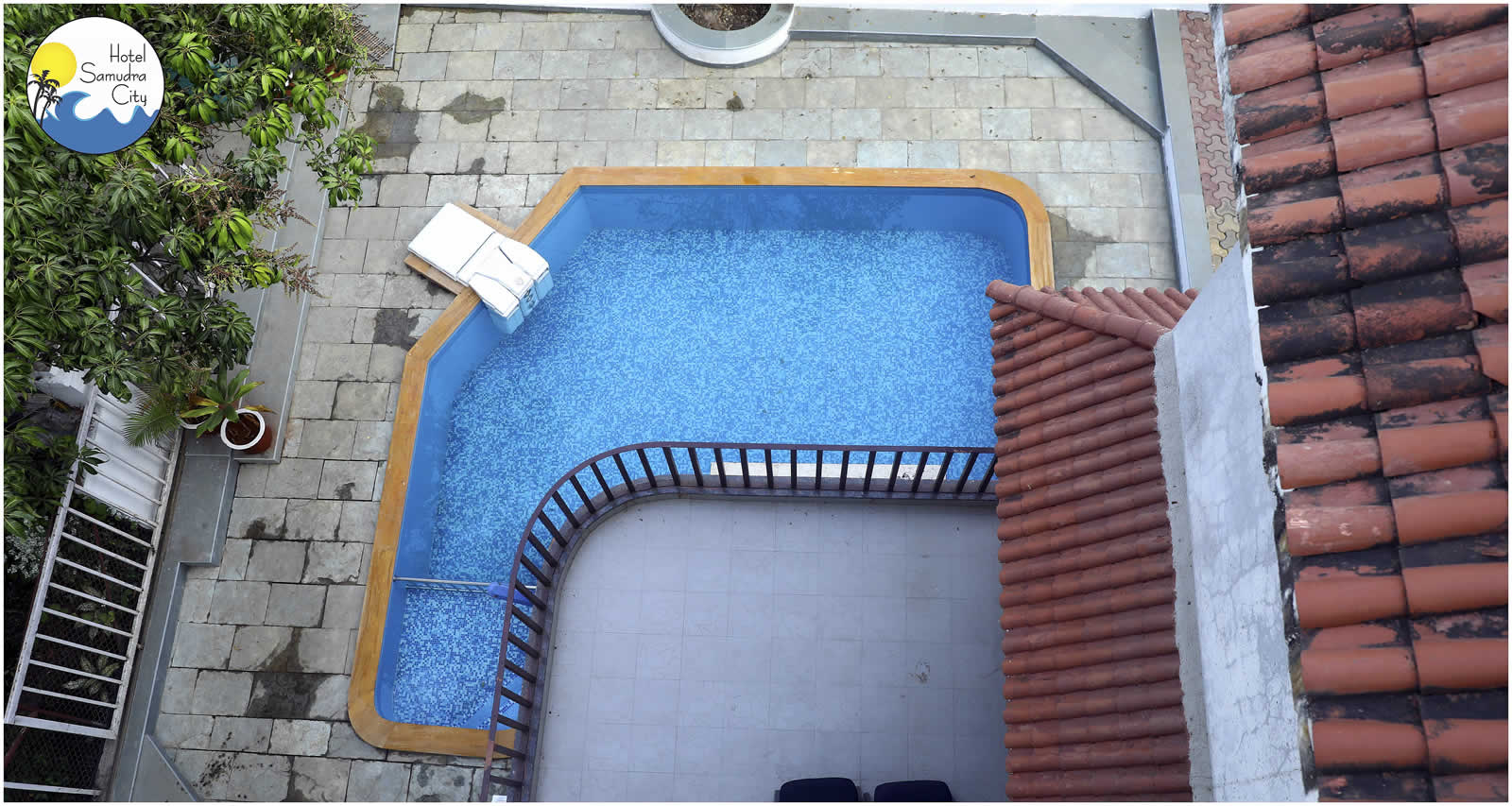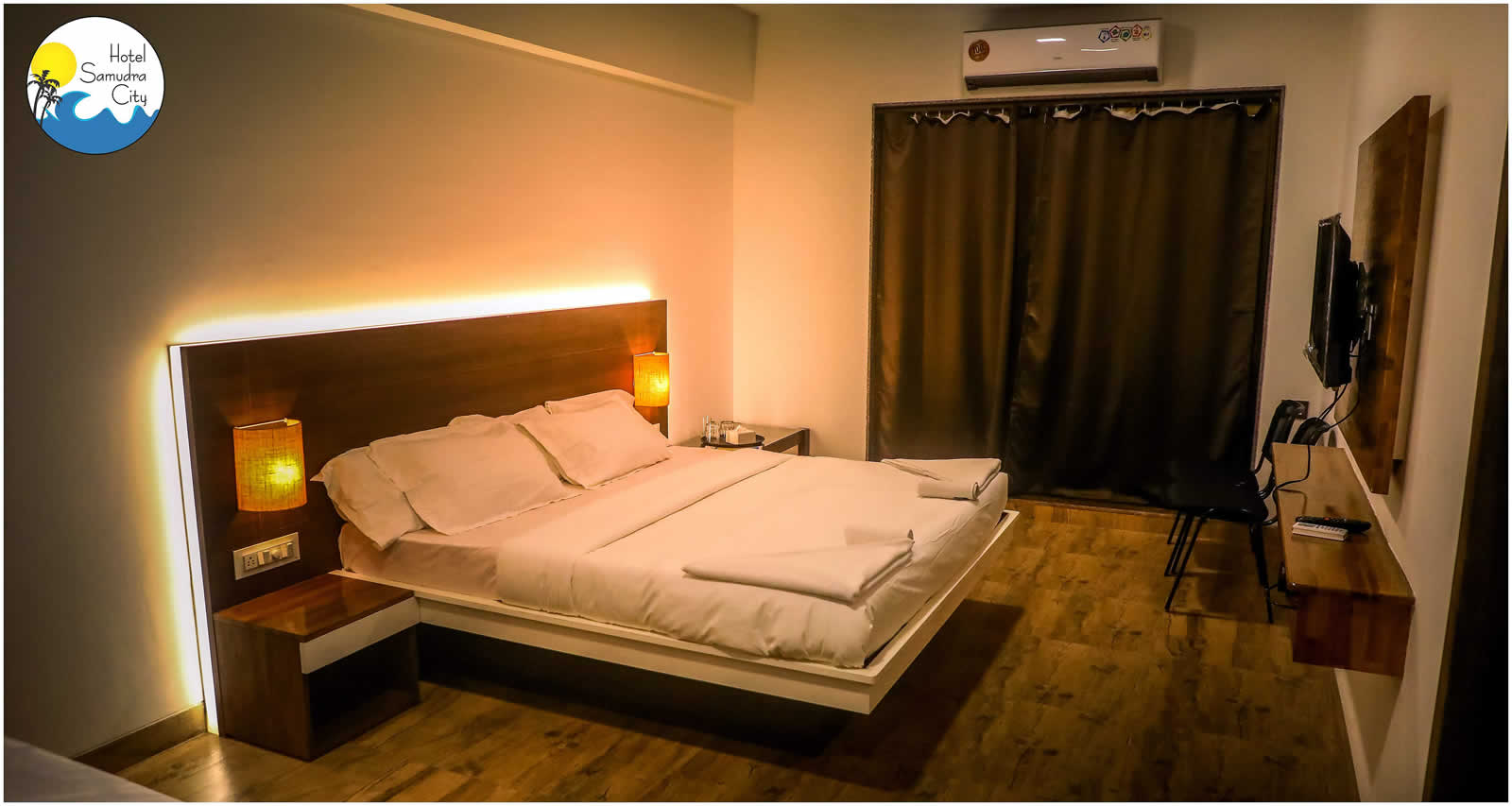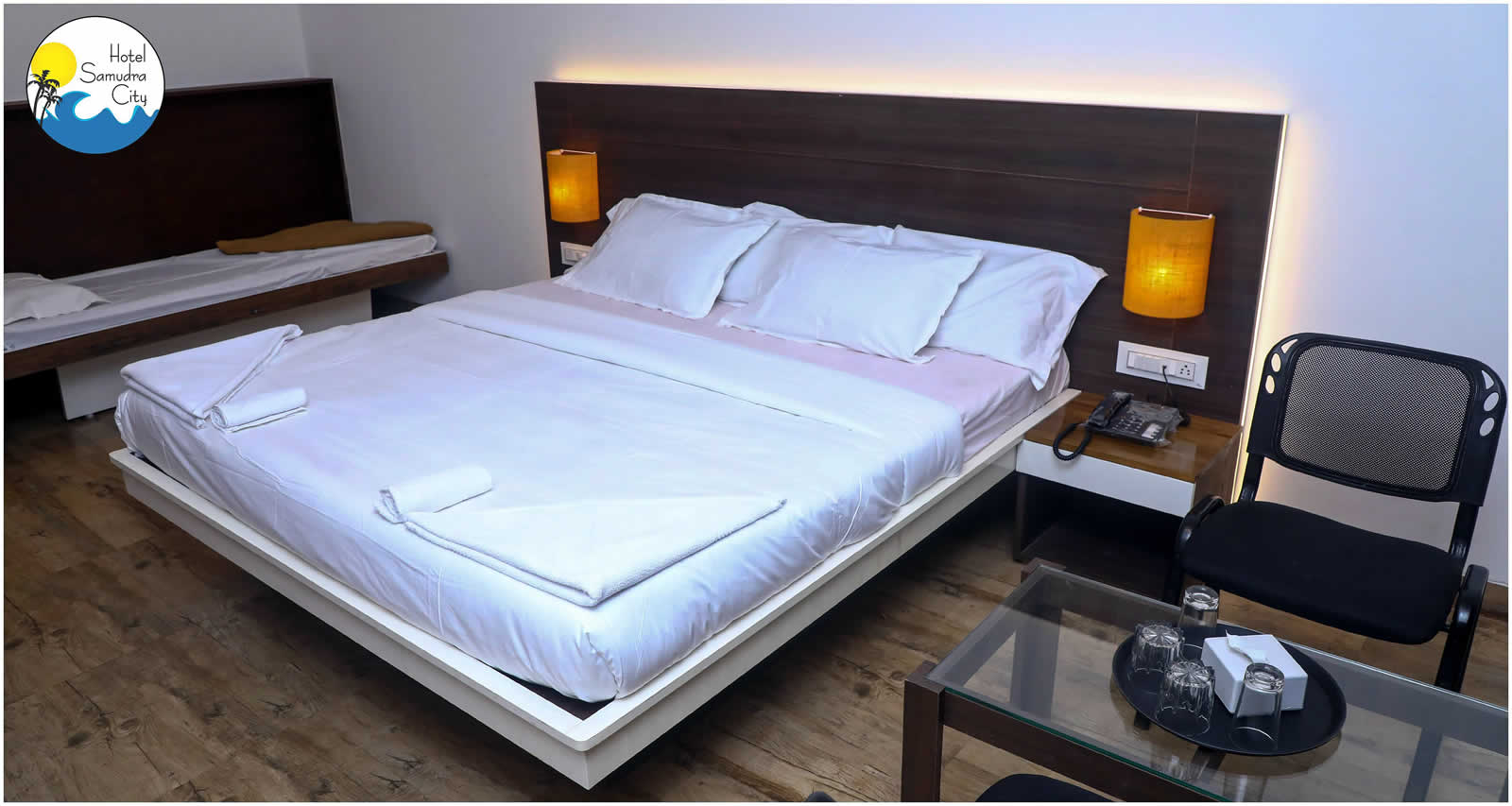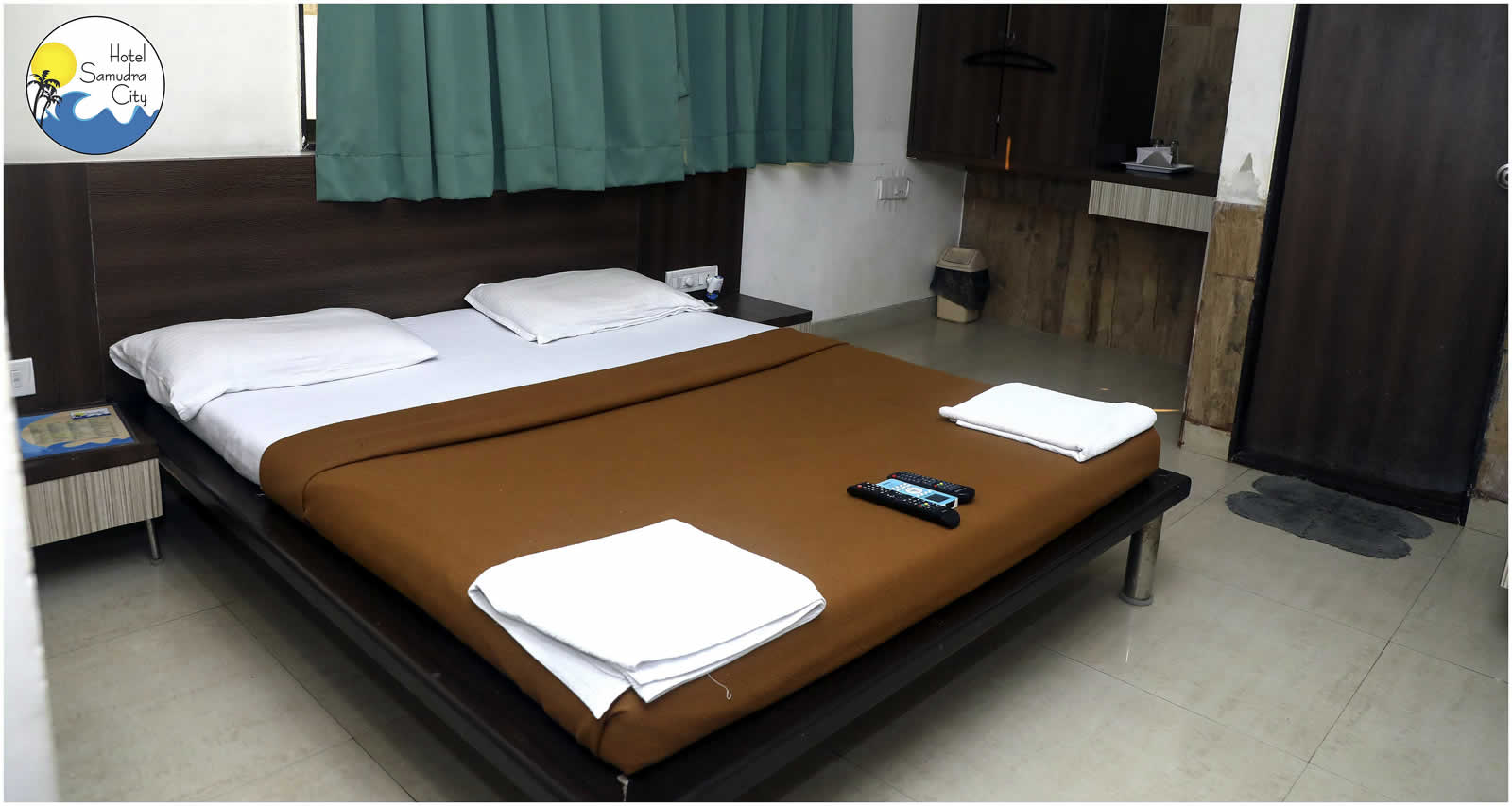 Your Dream Vacation is Here
Located Center in Alibaug
Hotel Samudra City near Alibaug Beach is an MTDC Approved Hotel in Alibaug located in Chondi village, a posh and well-connected area, which is also very close to beaches like Kihim, Awas, Mandva and Revas. Ideal for someone looking for a resort in Alibaug for family near beach or hotels in Alibaug for unmarried couples near beach.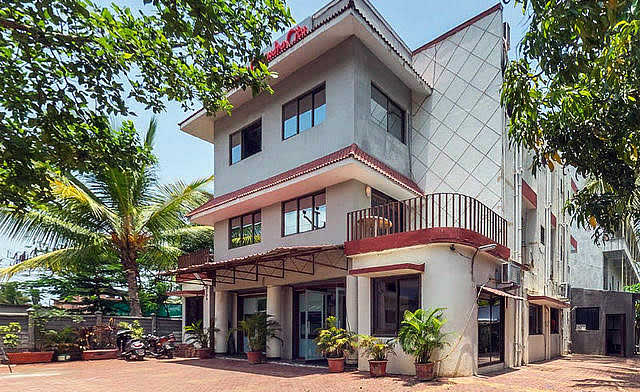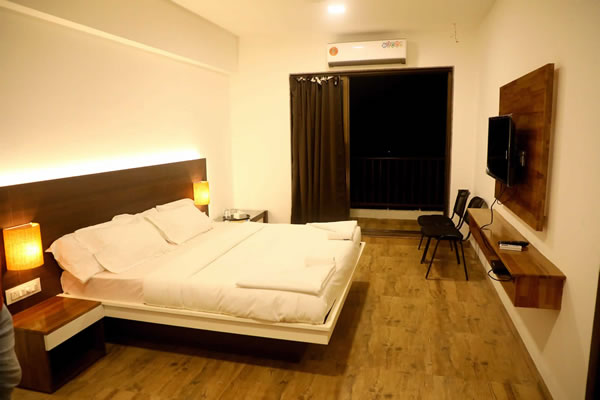 The Best Choice for Vacation
Hotel Samudra City near Alibaug Beach, rated among the 10 Best Hotels in Alibaug is newly renovated and offers 24 rooms – Classic Rooms (12), Deluxe  Rooms (12). The rooms are designed as per modern hospitality standards, rooms have air-conditioners, 32-inch LED TV with multiple channels, upscale bathroom amenities, running hot water, quality mattresses, Wi-Fi-internet, room service, secured free parking.
Hotel Samudra City near Alibaug Beach have a very good restaurant and is known to serve best homemade food in Alibaug. The Hotel's restaurant features among the best places to eat in Alibaug.
Alibaug is known for pristine beaches and Hotel Samudra City is hardly few minute walk from the famous Kihim Beach and easily accessible from Alibaug beach as well.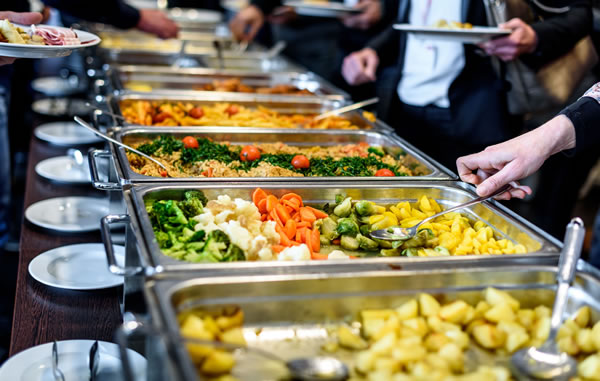 Amenities by Hotel Samudra City
If you are looking for beach resorts in Alibaug with tariff, Alibaug resorts cheap rates or resorts in Alibaug with swimming pool, we have a travel desk which offers Alibaug hotel packages for at an amazing price. Please contact our Travel desk at +91-84483 85556 or mail us at hotelsamudracity@gmail.com
Hotel staff are delightful. All genuinely friendly and happy to help. Rooms are beautifully clean with nice outlook, we had a room that looked over lovely bush lands. Highly recommend. Restaurant food was amazing, lovely dining experience both dinner and breakfast buffet. So convenient and so delicious.
The hotel staff and the hotel rooms are very nice. But the in room service was sluggish as the TV broke down many times. Also the hotel has a pool which small and nice. And there is also a cute Labrador by the name Mike which was an additional delight for me and my friends.
Peaceful place ||Cozy little hotel ||Good for couple of nights ||We ask them to change the sheets, they did also gave us some fresh towels etc.||Nice fresh weather ||They also have a pool, beautiful yard open restaurant.
Hotel worth visiting.Awesome food and good service and pleasant environment.
Staff is very supportive I'm going to let night but staff is supporting me and take it dinner Food quality is very nice they are help in birthday decoration and swimming pool is very nice parking also available
I was there for 2 nights. Staff and owner is too good. Service was also good. Awesome food taste. But tv not working. Wifi not available in room. Overall our experience is good. Owner was down to earth